Home
>
Timekeeping Systems
employee productivity
Welcome, we're glad you are here
Call us Today!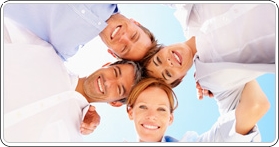 We take pride in our longevity. We are a professional firm that specializes in the needs of diverse clients like yours.

Since 1962, we have provided Time and Attendance for the Large Enterprise, Time Clock Systems for small to midsize busiesses, Time Date Stamps for document control and InkJet Marking Printers for maufacturers.
Partner with us.
Product Spotlight
employee time tracking solutions
Category: Time Clock Systems

IconTime RTC1000 Automated Time Clock System
Records, Totals and Reports employee hours…50-Employee System. Interfaces with A.D.P., Quickbooks Pro, Paychex Online and more. No Software to Install, software is embedded in the clock terminal. Perfect for small businesses.

Item: RTC1000-KIT
Price: $379.00
---
Time and Attendance News
for the DIY'er
Introduced in Febuary 2004, our On-Line store http://www.timeclockeshop.com is a resounding success and has thus far generated very positive remarks from customers. If you are new to shopping on the web or even an experienced internet shopper, Time and Attendance for small business has never been easier!! Find a wealth of information and diverse product offerings for all things Time and Attendance. Most of our products are designed for the Do-it-Yourselfer...Save your company time and money with these self-install Time Clock Solutions.

Local Time and Attendance System Sales and Support

We also provide local onsite Time and Attendance Clock System Sales and Service for Houston Texas employers and Beaumont TX businesses and employers. Contact Us Today.


InkJet Marking

Manufacturers and Contract Packaging teams utilize portable inkJet printers for InkJet Marking of expiration dates, batch codes and lot numbers on parts and product containers. Suited for low volume and moderately high-volumes, Smaller packaging operations can now empower their production lines with an affordable system for Inkjet Marking, to meet the compliance regulations of their particular industry, without the drastic cost.
Large Character Inkjet Marking presents particular challenges for the Industrial Pipe & Tube Manufacturing. Also, if your firm deals with Supply Chain Management for marking Raw Materials and finished goods or needs to mark products stored in Construction Laydown yards, Partner with us for a Coding and Marking Solution.



Packaging Machine & Label Printer
Systems
Pacakging Machine and Case Sealer Label Printing Systems, eliminate costly print-and-apply labels. The RNMark 7 is a Barcode Labeling Printer that can integrate into many types of Packaging Machines. The included Label Maker Printer Software, allows the user to create label design for on-demand printing of Inkjet Labeling and Barcodes, directly onto Cardboard Boxes, Case Cartons and packaging machine containers and product boxes. Contact us for Packaging Machine and Label Printer solutions.

Industry Links
for your reference

Time Attendance Systems
real savings, really
---
Biometric Time Clocks
How they Work
Biometric Time Clocks come in three varieties, Hand Recognition, Face Recognition and Fingerprint Recognition. Hand Recognition is the superior technology for Biometric Time Clocks, where employees are positively identified by Hand Geometry, analyzing over 90 separate measurements of the hand's Length, Width, Thickness and Surface Area. Biometric Time Clocks that are based on Hand Geometry are well received by employees and do not suffer from the same scope of resentment, compared to biometric devices that read fingerprints or scan the eye. In addition, a Hand Punch time clock out performs a system that reads the fingerprint because it is not affected by dirty, wet or scarred fingerprints.
Industrial InLine InkJet Printers
Case and Package Coding or the printing of Barcodes and other variable data should not be an intimidating project for a company to install and benefit from. Carpenter's Time Systems can make the appearance of package Coding and Parts Marking shine, using
High Resolution InLine InkJet Printers.
and an InkJet Coding Conveyor. Inline TIJ Inkjet Printers, are now affordable and in reach for smaller companies with low volume, as well as businesses with larger volume wanting to increase the accuracy and professional appearance of the printed output...
Contact Us Today.
InkJet Marking Coder
Shipping Suppliers and Manufacture Companies alike will be amazed at the simplicity of use, with our InkJet Marking Coders that
eliminate Industrial Stencils and Paint Markers
and will Drastically improve the workflow of products and materials and greatly enhance appearance of the imprints on both Porous and Non-Poruous surfaces.
Contact Info
Carpenter's Time Systems
7090 College Street
Beaumont, Texas 77707
+1 409 838 5391Phone:
+1 888 838 5391TOLL-FREE:
info@CarpentersTimeSystems.com
Time and Attendance Systems for the large enterprise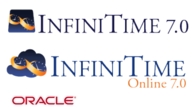 500 to 5000+ Employees...InfiniTime is the Time & Attendance software for large enterprises and growing companies. A robust solution powered by the included Oracle database, designed for ease of use and addressing complex Payroll and HR Timekeeping.
Read More
---
Time and Date Stamp Machines
process or document control
The Time Date Stamp machine while similiar in function to the traditional time recorder used in payroll timekeeping, the Time Date Stamp is used in very different applications and is a completely different piece of equipment. Manufactured for Heavy-Duty use it is not uncommon for a Time Date Stamp machine to imprint 1000 or more times a day. Electric Time Date and Numbering Stamps print on a wide variety of surfaces such as onion skin paper, heavy card stock or multiple copy forms. Specify where and When...Initiate better Document Control with our Automatic Time Date Stamps.
Read More...

Ensure Compliance with your industry for Proper Time Validation

Casino Sports Book Betting, SEC/NASD Trading (OATS), Pharmaceutical and Healthcare, Wealth Management Firms, Hospitals and Emergency Rooms all have compliancy requirements of Time Date Stamps on their documents, that can be met with the Amano TS-3000i Time Validation Clock system. Read More.



Linx 10 CIJ Inkjet Printing Equipment
for Texas
Carpenter's Time Systems has you covered for Sales, Service and Supplies to support your Linx 10 Printer. The Linx 10 Printer is a new Inkjet Coder that Packaging Companies will grow to appreciate, thanks to easy setup onto virtually any Packaging Machine Line. Linx Printing Equipment does not require lengthy training to operate and has easy to perform on-board self-guided maintenance. The Inkjet Coder for Packaging Manufacturing Operations in the State of Texas. Serving Houston Texas, Spring TX, The Woodlands and surrounding ares, as well as Dallas Fort Worth, Austin and San Antonio.